Bare Metals Inc.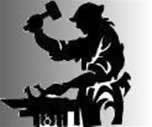 Precision Metal Component Manufacturer
Established in 1990, Bare Metals Inc. is a precision metal component manufacturer that produces a wide range of metal components for various manufacturing applications. We are primarily a DAVENPORT and BROWN & SHARPE automatic screw machine contract manufacturer with short and long run, and bar feed capabilities.Manufacturer of hastelloy socket set screws made to order.

As a family owned company, it is our commitment to provide our customers with craftsmanship, experience, and quality at competitive prices. We offer a wide range of services as well as precision machining from our skilled experienced staff.

Our focus is to turn jobs into loyal customers
through total satisfaction.